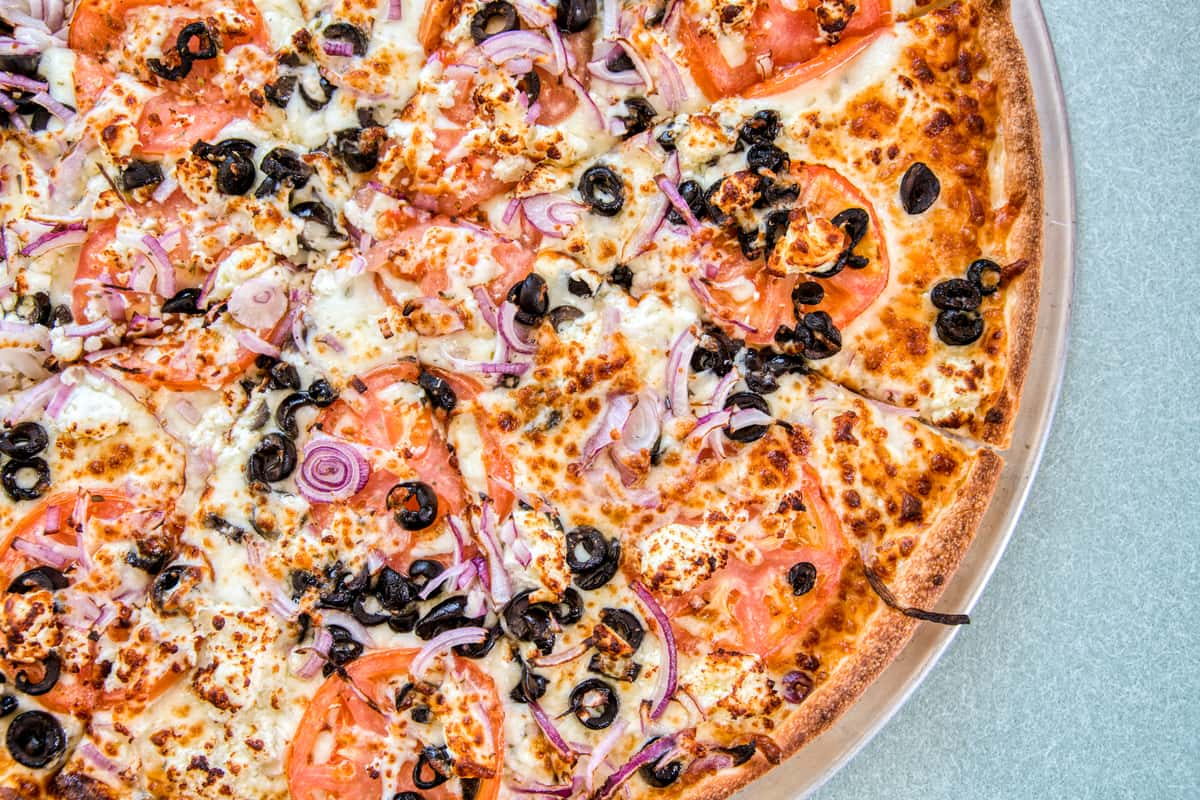 Pizzas and Calzones
Become a Loyalty Member!
Becoming a Loyalty Member, you will receive special promotions, offers, secret menu items, and information before anyone! Thank you for your support!
Pizzas and Calzones
Pizza
Toppings: Onions, Spinach, Bacon, Salami, Sausage, Broccoli, Pepperoni, Ham, Hamburger, Tomatoes, Black Olives, Mushrooms, Jalapenos, Anchovies, Gyro Meat, Green Peppers, Artichokes, Eggplant, Chicken Cutlet, Grilled Chicken, Feta Cheese, Fresh Mozzarella, Pineapple.